What have I spent the better part of a week working on?
A Day of the Dead hat!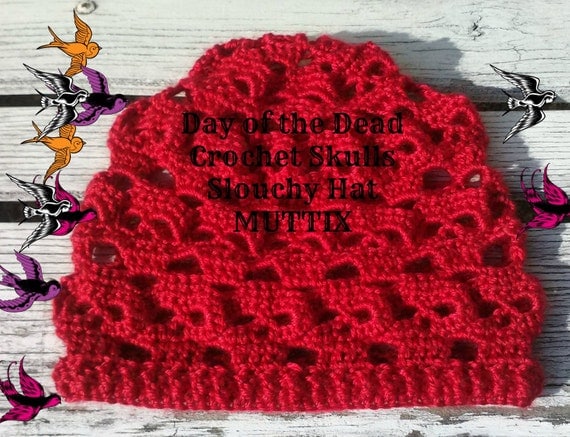 It took me days of working on this hat in bits and pieces for me to be able to finally finish it up. It was one of those moments where when I finally finished it, I almost wanted to take it on a run around the block with me, holding it above my head and screaming in exaultation the whole way.
I have never been so glad to finish a project!
Now… What to do next?
Banned Books Week was somewhat of a bust for me. I finished up J.R. Ward's The King (which would surely be banned from any school library that accidentally let it in, so it should count!) and then visited the library to find something good for the week. I picked up Animal Farm to reread and Nine Stories by Salinger. I'm almost midway through Nine Stories and I've found it to be offbeat but good. 🙂 It's actually my first Salinger read (I believe) and I'll probably be picking up more in the future.