It's that time again. That time of month when I get so buried in work that I don't know which way is up. I'm taking part in my first auction (yay!), testing for a couple new transcription companies and wetting my feet at a couple others, working (always) on my book, revamping my online writing portfolio… The list just goes on and on. But today I've got a WIP that makes me happy because not only is it in a cool color, it is of my OWN design (which has me hyped).
I made this first as a gray bag that I listed in my shop : 
Which I'm using as a travel yarn bag (I love it but wouldn't recommend putting loose hooks/needles in there as the open work will let them fall right out) despite the pleas of my mother and sister (and downright demands). Everything in my shop is made to order, so don't worry, I'm not using merchandise! 😀 Anyway, I didn't write down the pattern, just did it freehand as I went. So now I'm trying to get the pattern written down and am using the above bag as a template for that. 🙂 Except the fact that I forgot to write down that pattern too! So I think I'll be making another one of these soon!
I'm deeply embroiled in J. R. Ward's Lover Avenged right now.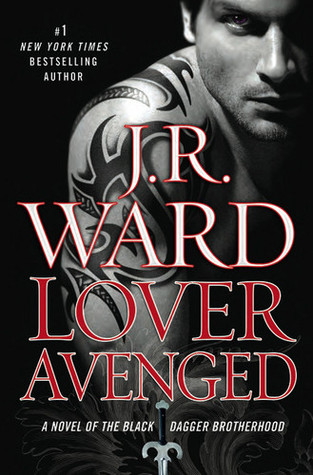 I'm roughly a third of the way through and I admit, I am aching for a bit more of a love story (okay, okay, so I want the sex scenes. Don't judge me) but like every previous Ward read, I love it. I'm going to keep this hazy so as to not spoil anyone but I hope a certain Lesser gets his, sooner than later.
Back to the grind…