A recent comment combined with reading a Slate article on the subject led me to question my reading habits. After all, I'm of the age where I begin to feel a slight hesitation when someone asks how old I am. I have even begun considering the person asking as slightly rude. So begs the question, should I still be reading YA?
Here's the thing. I am a firm believer in this quote by C.S. Lewis:
A children's story that can only be enjoyed by children is not a good children's story in the slightest.
That said, not all children's books are good books. I've attempted to struggle my way through enough of it that I know this to be true. One in particular that I couldn't finish but it seems as though everyone else in the world loved?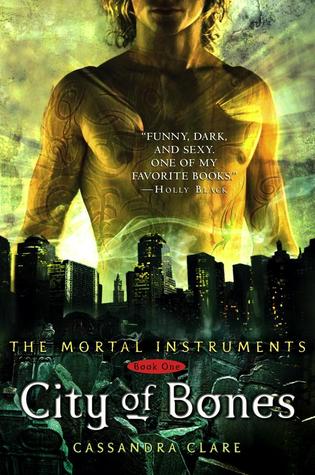 In order to write this blog post, I had to look up the book and in doing so realized that while I thought I hadn't finished it, I actually had.
That, to me, is a marker of a truly unremarkable book. Something that I can't even remember finishing. I remember struggling my way through it. I put it down many times and ended up finishing it mainly because it was due back to the library. Was it a bad book? Not at all. It was just set in the world of teens, a world that I no longer inhabit.
I couldn't understand the angsty teenness of the whole thing. I don't want to read about the beginnings of first love. Been there, jaded by that.
Of course, this isn't to say that I'm giving up on YA altogether. I liked Hunger Games well enough. Cinder, Will Grayson, Will Grayson, and numerous other YA reads are still on my to-read list. But my new audio book is a nonfiction about Queen Victoria and I love it.
(You should check it out, seriously. I'm listening to it on Audible as my library is a bit bass ackwards about digital content and I can't access audio books through them.)
It chronicles the life of Queen Victoria just before and then during her marriage to Albert. I love Alison Weir's The Six Wives of Henry VIII so I was thinking about listening to The Children of Henry VIII. However, I'm going to start watching The Tudors on Netflix again soon as I still have a season or two to go and I didn't want to mix the two up. I loved The Young Victoria but haven't read anything that even featured Queen Victoria except The Parasol Protectorate (which is another great series if you're looking for something steampunky). So after a little digging on Goodreads where I ended up adding at least another 10 books to my to-read shelf, I found this and quickly downloaded it from Audible. I'm only about 20 minutes in but so far I haven't been disappointed.
Anyhow, I guess what I'm saying is that I'm not going to entirely cross YA off my list of to-reads. But I do agree with the Slate article in that the world of books is a wide place and there is more to it than the literature written for children.
On that note, today I started reading The Boxcar Children to the chits. We're two chapters in and so far Roo seems to like it. Fin and Belle are holding off their opinions… Though they were pretty happy to see me put it down and put on Frozen.